ST205 FRONT SHOCKS (inserts)
If you expect more damping power from your shock absorber - even under loads - this is the ideal solution.
Made for our special order by Bilstein, to provide Celica owners front SSS upgraded shocks.

The product benefits:

- Increased power reserves and service life
- Sport and performance design
- Optimum adhesion and enhanced lane change stability in both day-to-day and extreme situations
- Marked improvement in safety and sportiness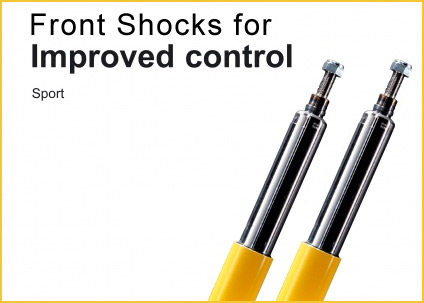 If you look at your strut you see that there is a nut that can be unscrew, it can be open like a standard shock and you can replace insert there.
Our factory NEW B6 Bilstein shocks are just fit for this struts. Changing them is like for any car with replaceable inserts, no magic there.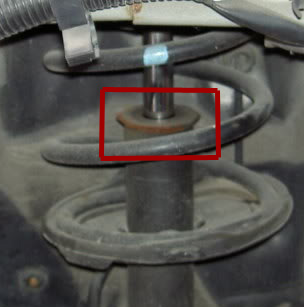 For any questions please feel free to contact me.
PRICE 299EUR (for a pair of shock absorbers - inserts)
All shipping prices are airmail priority (ABOUT 2 WEEKS WORLDWIDE), if you like ground economy shipping price, please contact me.
We do not make money on shipping/postage prices, this are prices from shipping companies.
If you have your own shipping company, they can pick up this parts from me, no problem with this.